Hand Finished Chess Sets Collection Pewter CAMELOT Chess Set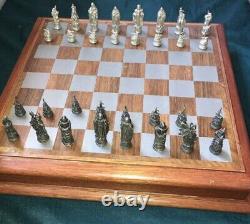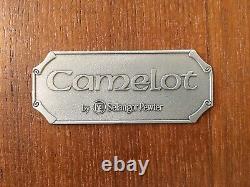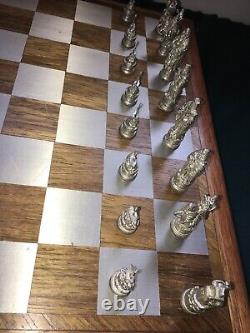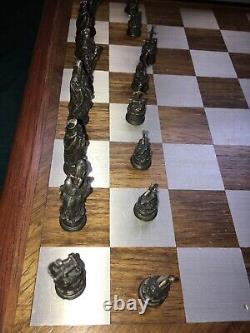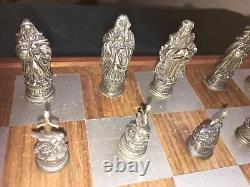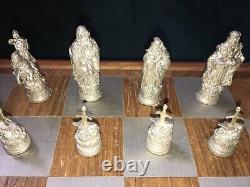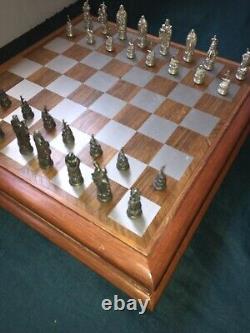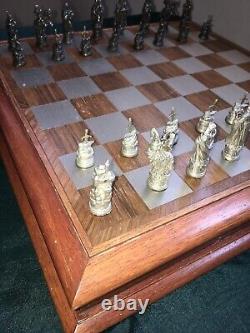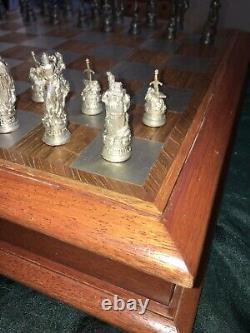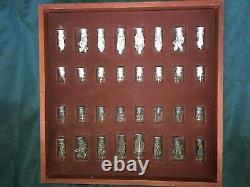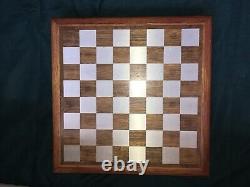 Chess pieces H3.5 - 5.5cm, chessboard H6.5cm x 38.5cm x 38.5cm. The legendary tales of King Arthur provide the inspiration for our Camelot chess set. Strategic moves, played out on a chessboard of wood and pewter squares, are made by richly sculpted solid pewter chess pieces, astonishingly detailed despite their diminutive size.
The chessboard lid lifts to store chess pieces. Whether comfortably traditional, wildly fantastic or assuredly modern, our chess sets are a take on a board game with origins dating back 1,500 years.