Mayhew Dominator Pry Bar Set Curved, 5pc striking cap black oxide finish 61366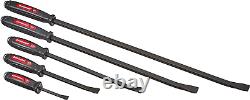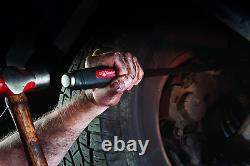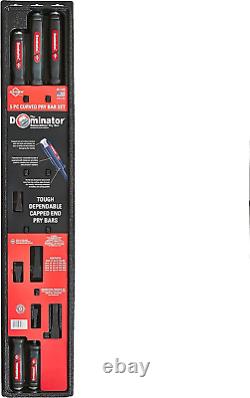 All bars have curved ends which provide greater prying leverage when working in tight areas. Patented, two-composite, ergonomically designed handle provides a comfortable and secure grip and is oil, solvent, and temperature resistant.
Metal striking cap at the end of the handle is in direct contact with the shaft allowing the user to strike the tool without damaging the handle. Black oxide finish for additional rust protection; Made in the USA. Set contains a 10", 12", 17", 25" and 31 Dominator curved pry bar. Each pry bar features our 2 composite Dominator handle with a strike-able end cap. Shaft goes all the way through the handle to the end cap allowing user to strike without damaging the handle. Heat treated and tempered for durability and long life. Tough enough for the most demanding jobs.